Upgrade from Managed WordPress to Managed WooCommerce
Below you will find the steps to upgrade Premium Stores from the Managed WordPress hosting to the Managed WooCommerce hosting in order to gain access to the premium plugins offered on this hosting tier.
NOTE: If the customer is using the 2nd credit on the hosting account, please open a ticket to have the build team update for you. (B1s, please work with a B3 in this situation.)
Step 1.
In the customers MYA find the hosting product that needs to upgrade and click on the "Options" link.

Step 2.
In the pop up window choose the Customize tab at the top of the page. Under the Plan dropdown where it stays "Premium Store Design Service" choose the option for "Premium Store Design Service on Managed Woo-Hosting"
Step 3.
Confirm changes by clicking on the "Save Changes" button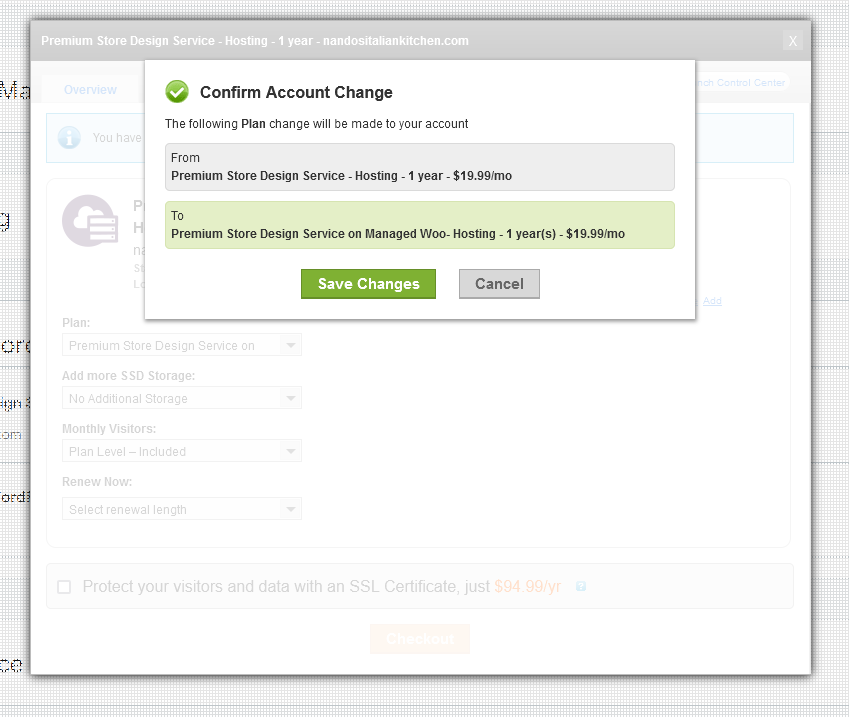 Step 4.
Verify the hosting update has gone through by looking for the "on Managed Woo- Hosting" at the end of the hosting label.
This may take a few minutes and you may need to refresh the MYA dashboard.

If the hosting did not upgrade, please reach out to ATS.
Step 5.
Now in the WordPress dashboard you will be able to see the Get Help option in the left side bar menu.