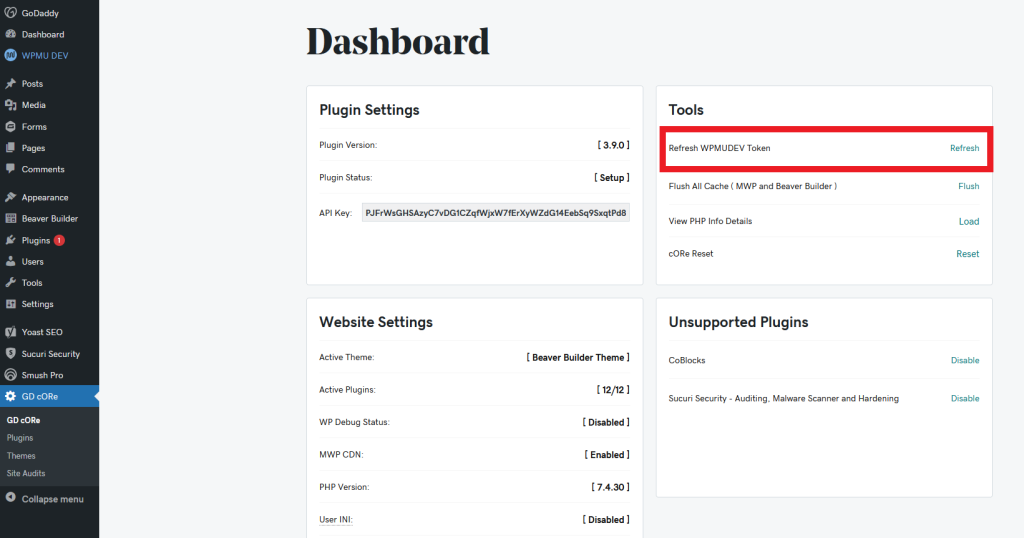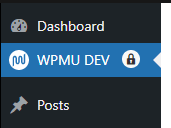 If there is a lock icon next to the WPMU DEV label in the WordPress dashboard then the plugin token needs to be refreshed.
The WPMU DEV plugin token can be refreshed by going to the WordPress Dashboard > GD cORe > GD cORe > Tools > Refresh WPMUDEV Token.
Once the token has been refreshed you should be able to update the Smush Pro plugin and WP MUDEV plugin outside of GD cORe core (if needed), however, it is always recommended to wait until these versions are available in GD cORe.