W+M Settings Setup – Swap Prep
Another task that builders must do when setting up a W+M site under our current build process is to update the content that is retained in the Store's General Settings area for when we swap the sites.
Website > Edit Site > Settings
Store information in this section must be updated with each new site. It is important that they update this section to ensure we are not running into future ordering issues after the client's sites go live.
Once a site is delivered, we swap the sites from the clients account with the temp account.
Once the sites are swapped, the temp account will reflect the newly set up site from the client account, BUT it does not swap or update the information under the Website > Edit Site > Settings section of the builder. 
If that information is not updated with each build, it will retain the old client's information, and all orders will be sent to their email address instead.
To update this section
From the Dashboard navigation select the Website tab to navigate to the website page.

Locate the edit site button on the right of the page.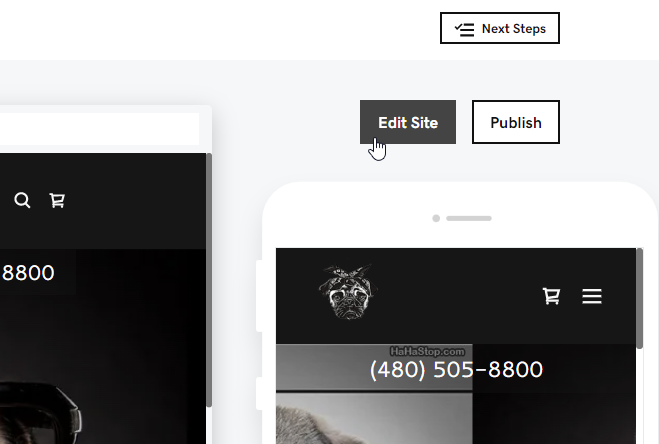 Access the builder and choose the Settings from the right menu column.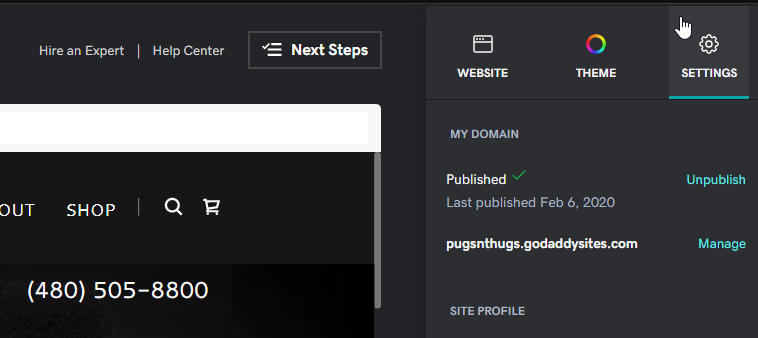 From here you can choose "manage" to update the domain to the primary domain.
Make sure all the information under site profile is updated. By expanding expand the Basic Information and Social Media Links you can edit and save new information.